I often find it hard to spot the perfect 'work day' coffee shop in a city so saturated with posey pit-stops and touristy tearooms.
The coffee must be just as good as the workspace and the workspace just as good as the WiFi. In fact, I have come to find that the best kind of coffee shops have to offer all of the above and be
just right.
My Goldilocks theory aside, Souli really is the right blend, with it's central Marylebone location, amazing
100% Fairtrade Arabica bean
coffee and cooked food that makes you feel right at home.
Located on George Street in the heart of Marylebone Village, Souli is loved for its individual and neighbourly ambience` which is reflected in our product at Souli; just off Marylebone High Street and close to Bakers Street we provide a brief respite from the rush of everyday life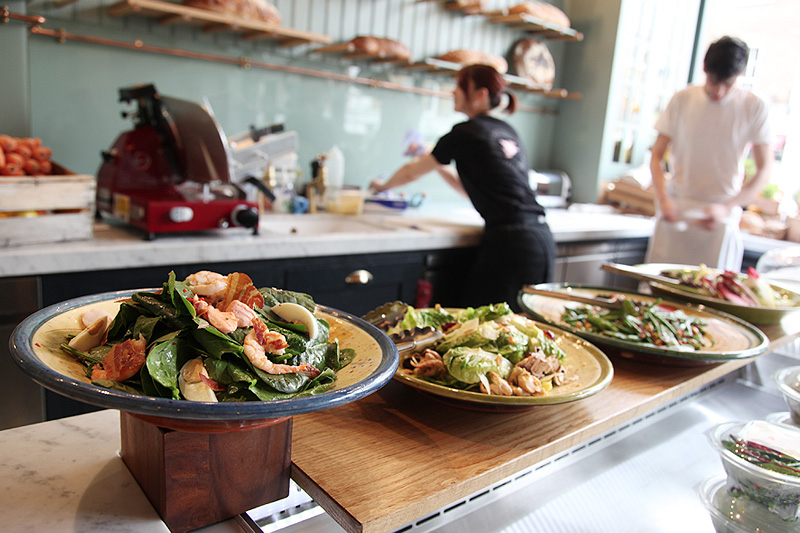 Oh and the staff are wonderful too, so you can pitch up your tent...or in this case your laptop and work stuff at a table and settle in for a full day's work.
The atmosphere can best be described as your typical London coffee shop with a cool playlist and a lot of friendly chatter. Be prepared though, between 12pm-2pm the place fills up with hungry city-workers, so if you want to get your preferred table, I recommend you come earlier to avoid disappointment.


Souli is definitely going to be my go-to coffee shop when I'm working in London all day.
Why not give it a try and see if it changes the way you work.
17 George St, Marylebone, London W1U 3QN