W

hether you are looking for the perfect gift for a friend or an indulgent treat for yourself, a luxury candle is the must-have home accessory that can transform any room. If you like warm, inviting scents that evoke the cosiness of Autumn and Winter or you prefer a clean, floral scent to spark productivity, then this list will be sure to satisfy all candle obsessives. I have you covered with a roundup of some of the best luxury candles available right now.
Photo: WeHeartIt
Incense & Embers Home Candle, £47 | Jo Malone
Curls of smoky incense. Brightened with silver fir and white pepper. Sensual with napa leather on a base of elegant vetiver and golden amber. Contemplative and relaxing.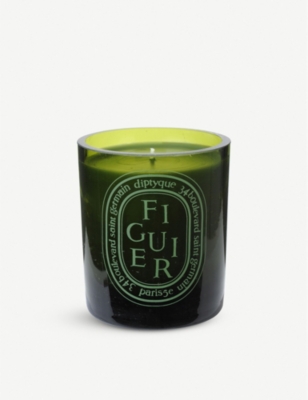 The classic Figuier scent is now available in a sophisticated green coloured glass votive. The warmth of fig wood, the freshness of its leaves and the milky sap prolong the pleasures of Philosykos.
Five star hotel, The Arch London has launched its very own signature candle. The luxury fragrance was inspired by the hotel's inviting interiors and fine design.

Cognac and bergamot notes reflect the

brand essence of The Arch London.
This relaxing woody cologne candle has been designed to be displayed decoratively in your home. The candle is available to purchase from the hotel

.
Created by Lyn Harris, the most stylish nose in British fragrance, the Pomegranate Rose collection delivers an enchanting sensory experience to surprise and delight.
Indulge in the top notes of zesty grapefruit, bitter orange and ripe red pomegranate, all balanced beautifully with tomato leaf and basil mint notes and finished with the exotic and natural touch of exquisite rose absolute, white cedar, encens and honeydew.
Orientalist Large Scented Candle, £80 | Tom Dixon
Orientalist captures the faint memory of an Indian wedding with rose petal garlands, giant cinnamon sticks on beach stalls and the musky smells of the Chinese herbal market.
Encased in a brass hand-spun vessel with a solid Morwad marble lid, this Tom Dixon candle has 70 blissful burning hours, allowing you to fully enjoy the candles scent notes of cassis and violet leaves and base notes of patchouli, amber and musk.
White Jasmine Scented Candle, £35 | Parks
A pure and delicate rendering of jasmine flowers in high summer. Soft creamy white petals of jasmine and stocks freshened through magnolia and orange blossom. Parks candles are available to purchase at the five-star hotel, The Arch London in Marylebone.
Penhaligon's Ode To My Orchids is an enchanting secret garden scent that defines itself as a refined and thoughtful winter fragrance.